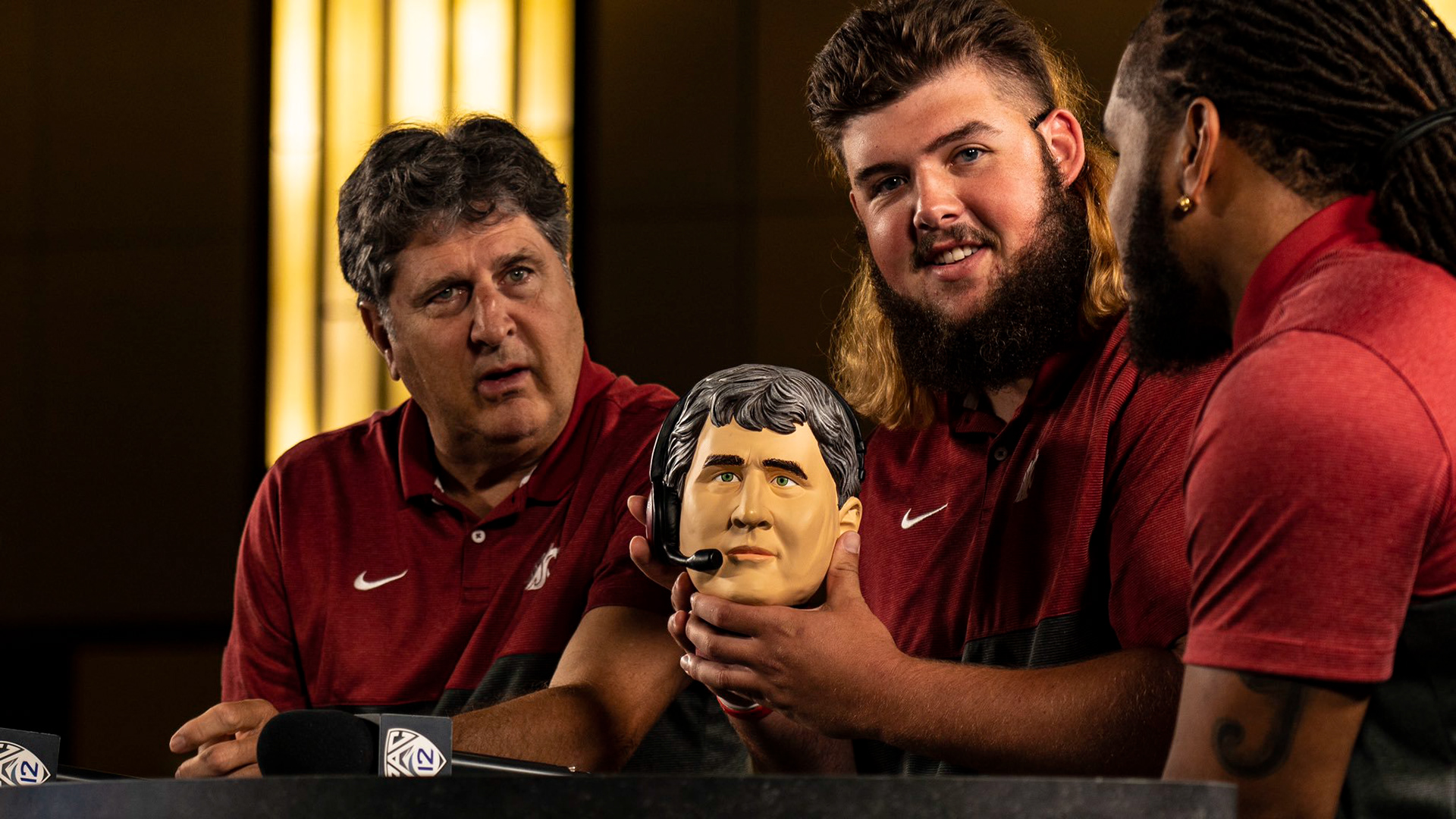 "Imagine being able to say "Hey Coach Leach," just like those with Amazon smart devices do, but instead of getting relevant search results you instead got an outside-the-box answer from Mike Leach.
That's the creative approach that Washington State took with their latest commercial push for fans to buy football tickets – an Alexa-type smart home device in the image of Leach you can fire questions at and get Leach-type answers in return.
Gotta give Washington State some credit for creativity, and something tells me there's actually a demographic out there that would eat this up if someone could create the real thing. 
It would be a whole lot of fun for sure."
Doug Samuels, The Football Scoop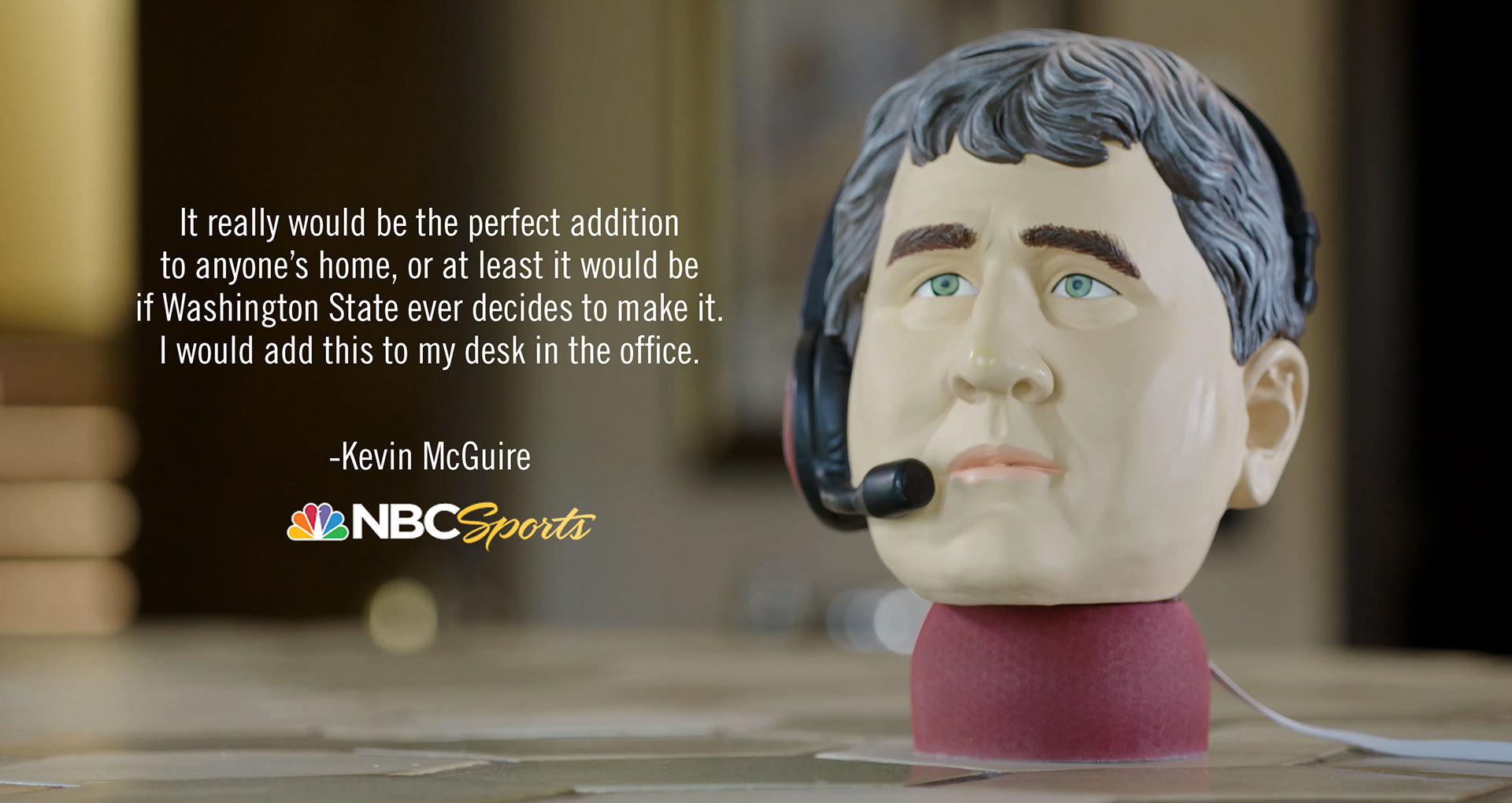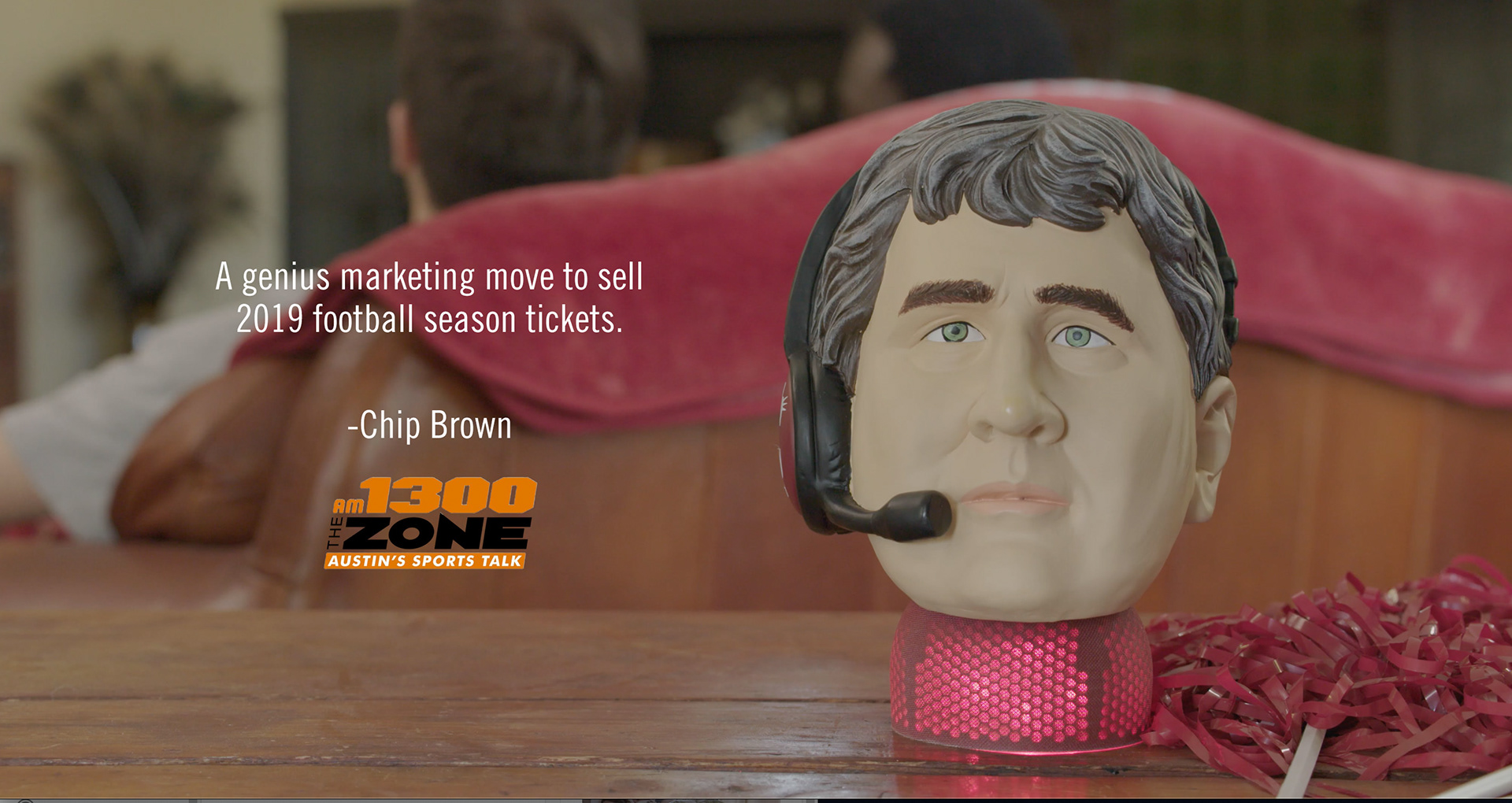 Writers: Dean Saling and Guy Seese
Producer: Jennifer Schiewe
Executive Producer: Josh Echo-Hawk
WSU Marketing: Lisa Waite, Bill Stevens, Matt Zollinger
Senior Assoc. Athletic Director: Chris Park
Athletic Director: Pat Chun