Footlocker: Who is KD?
Kevin Durant is regarded as one of the nicest players in the NBA, which allows his critics to unfairly complain that he's too nice win a Championship, The reality is that Kevin may be a nice guy off the court but his stats are anything but nice: he has dominated the league in scoring for the past three years and he dunks on everybody. When it comes to playing basketball, KD is not nice. Some people have a hard time reconciling his on and off court behavior and that led us to this idea: Who is KD?
KD IS NOT NICE: WHO IS KD?
A hard-boiled police detective investigates a recent spree of "vicious dunkings" across America. To help crack the case, he turns to two basketball experts: a Foot Locker employee and Nike athlete Kevin Durant. The more he talks about the suspect, the more obvious it is that KD is the perpetrator. Will the detective be able to see that while KD the man is a great guy, KD the player is NOT NICE?  
This is the Footlocker retail companion to the Nike brand campaign.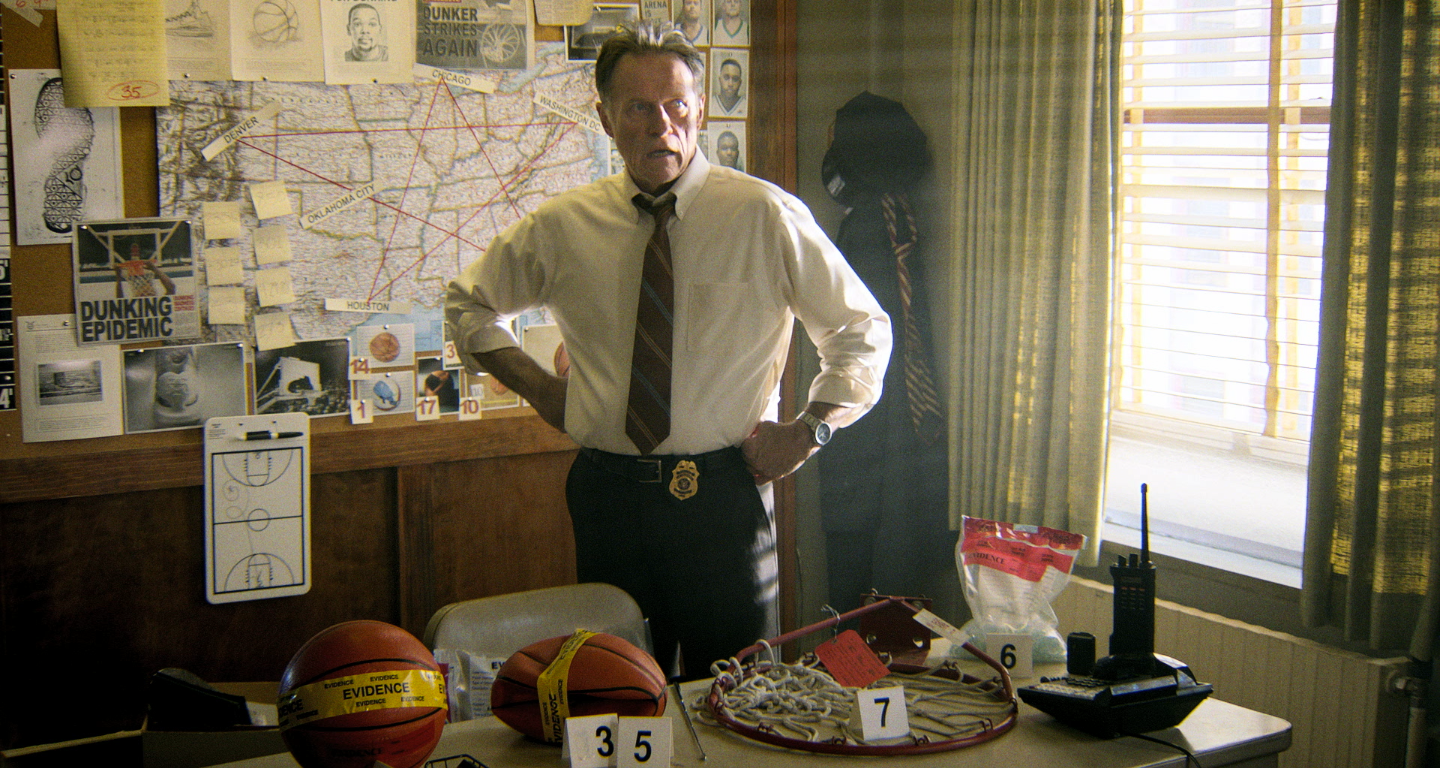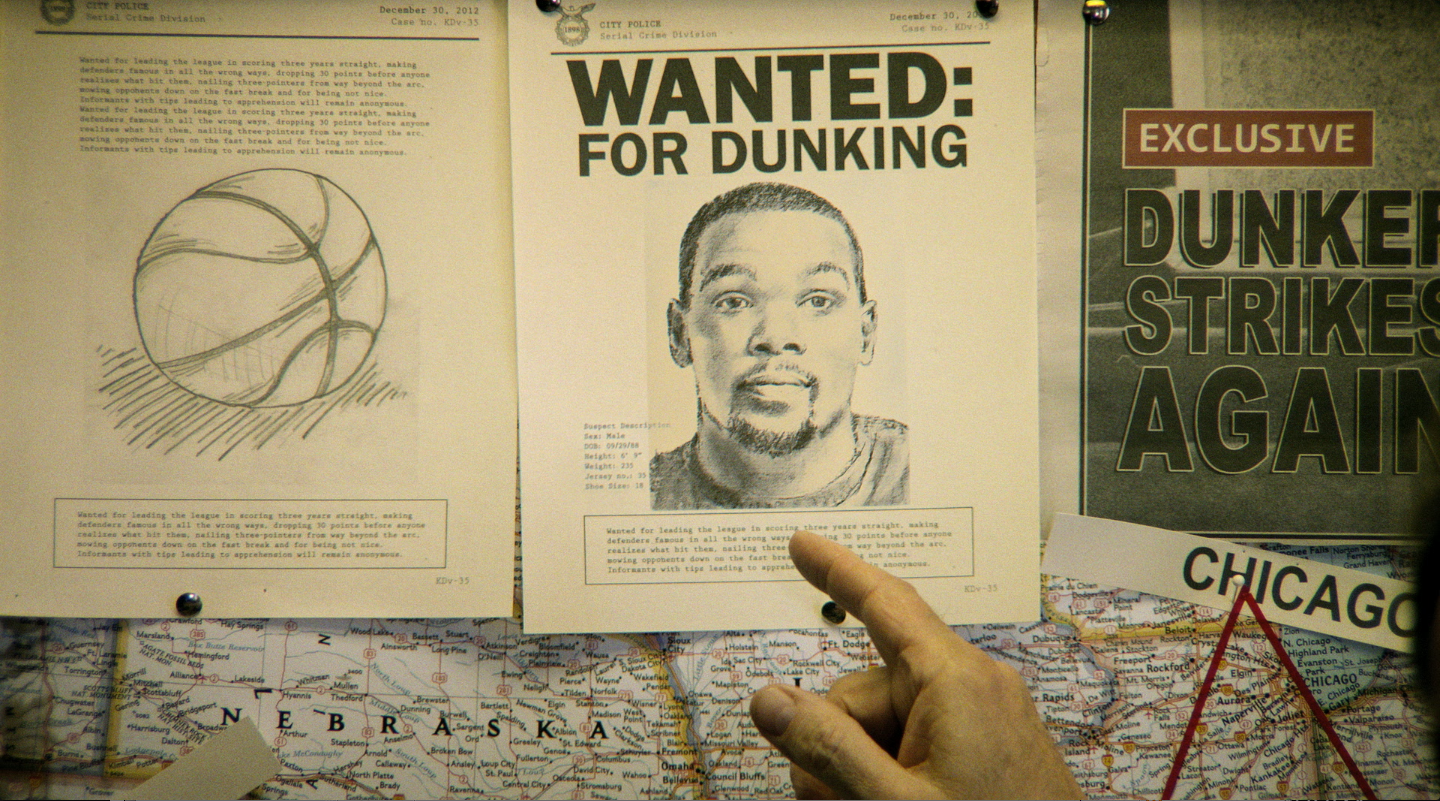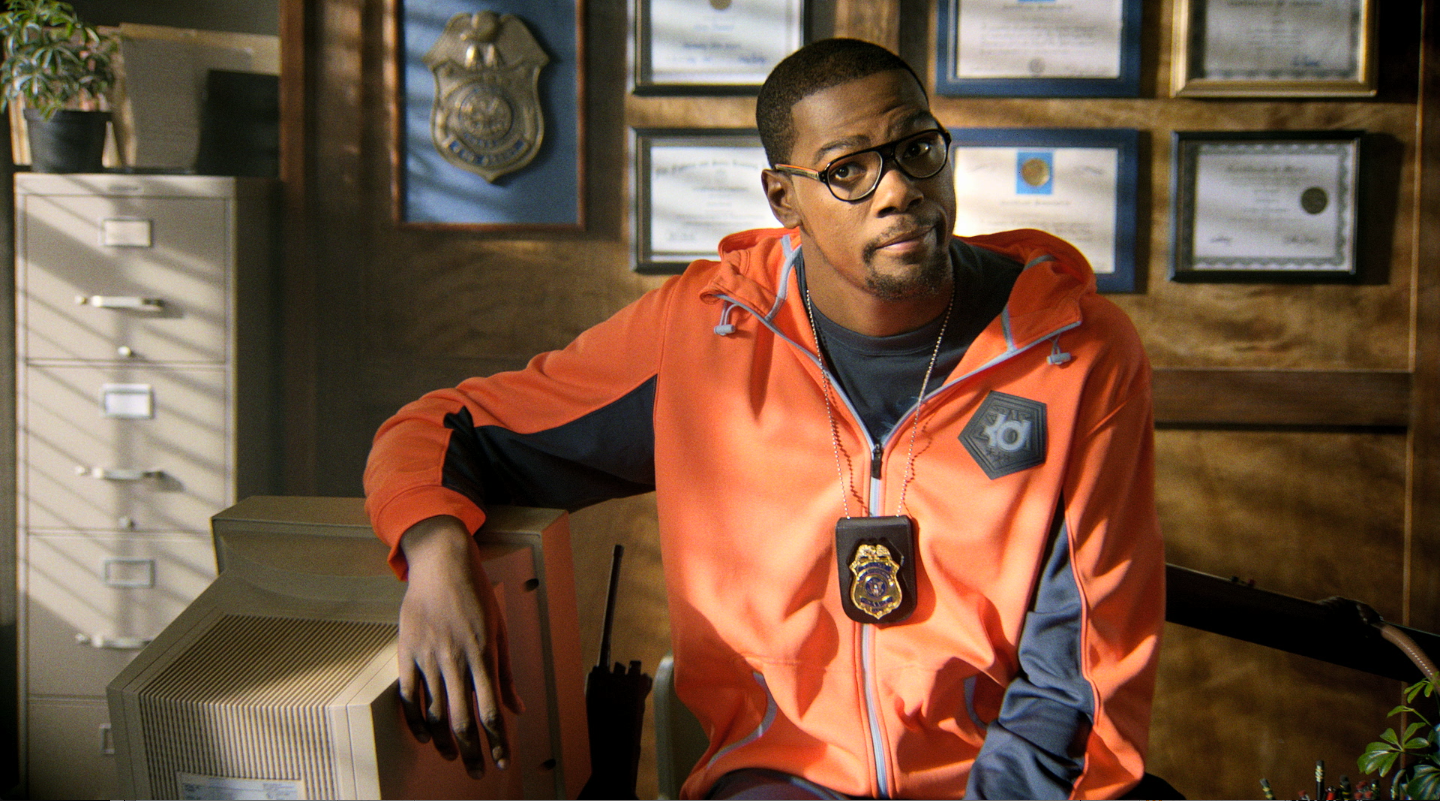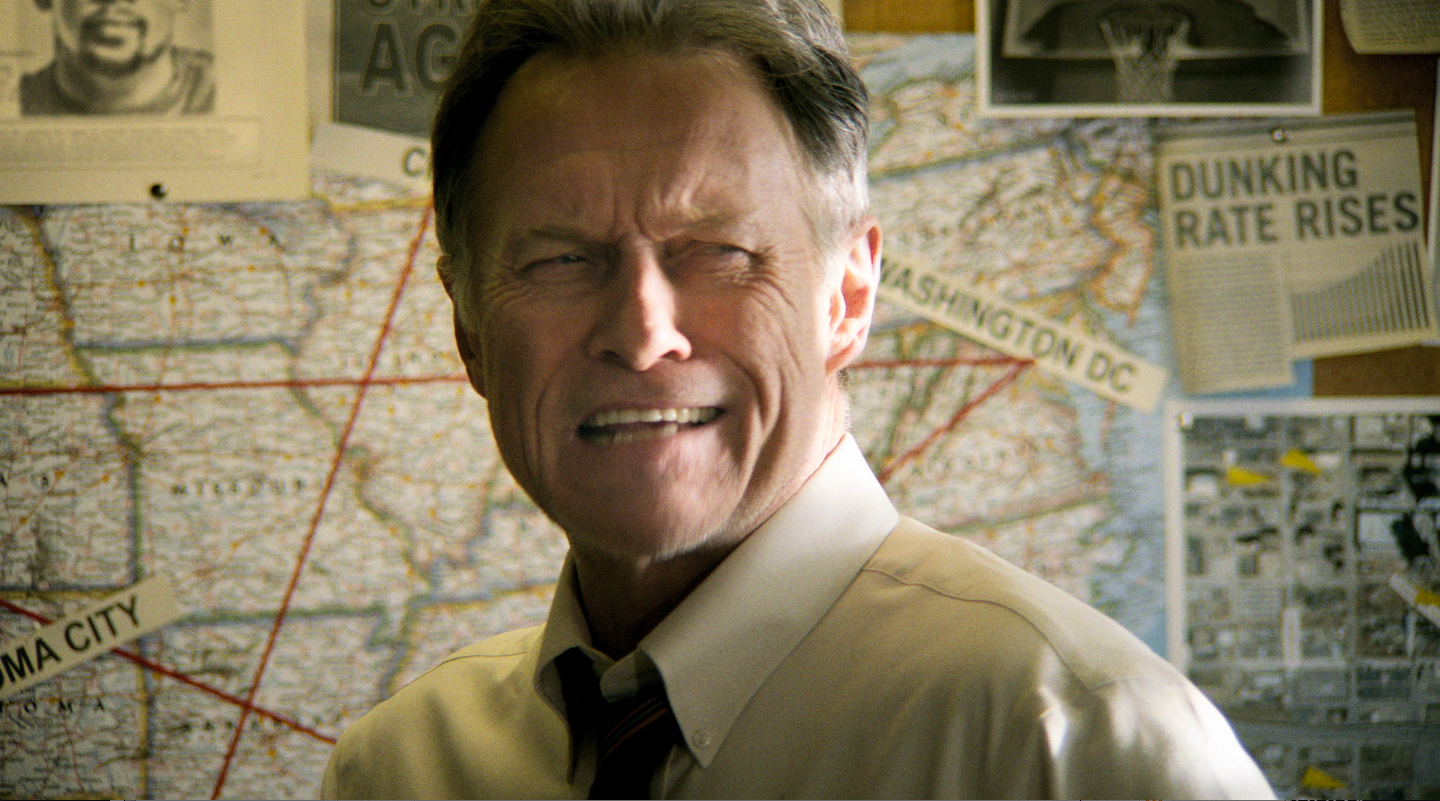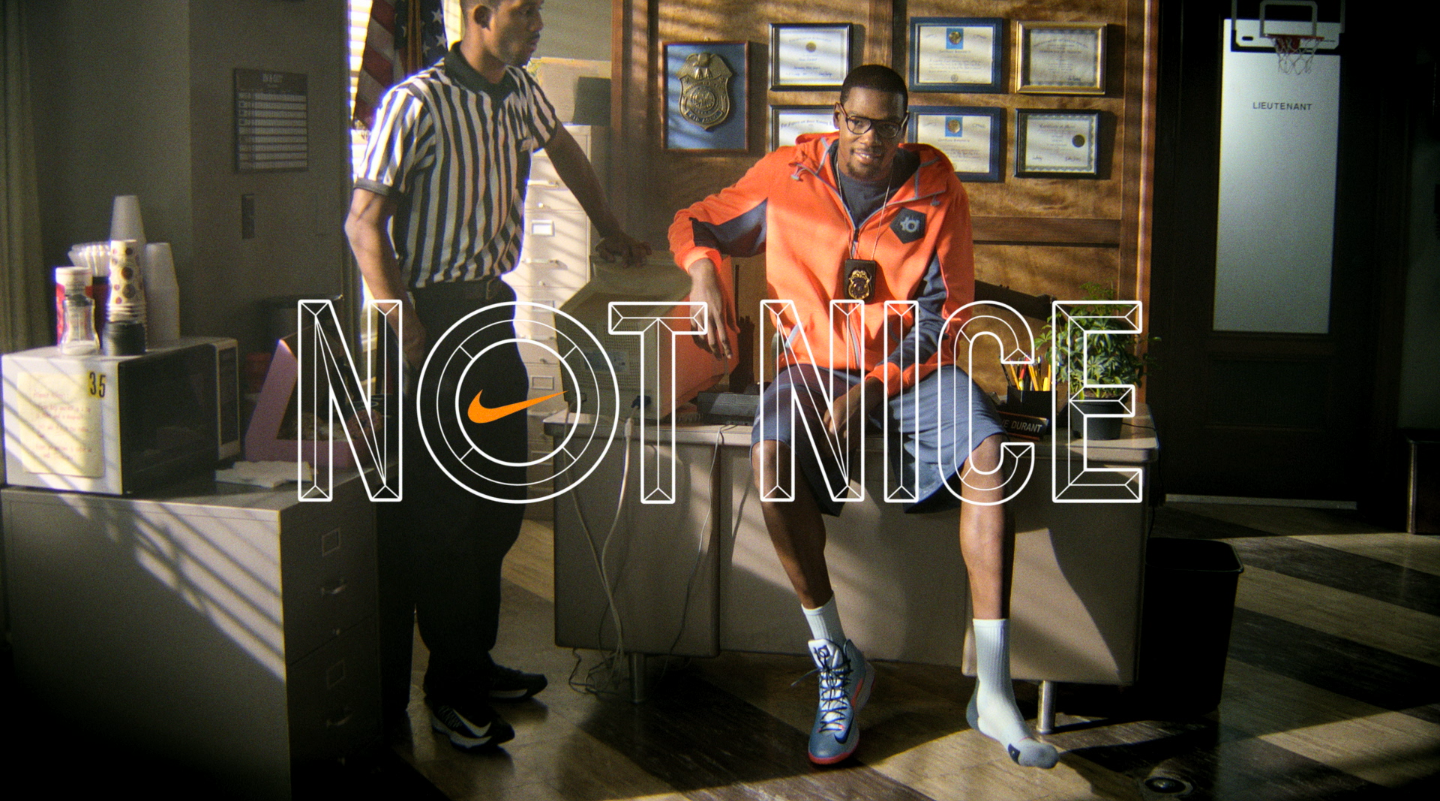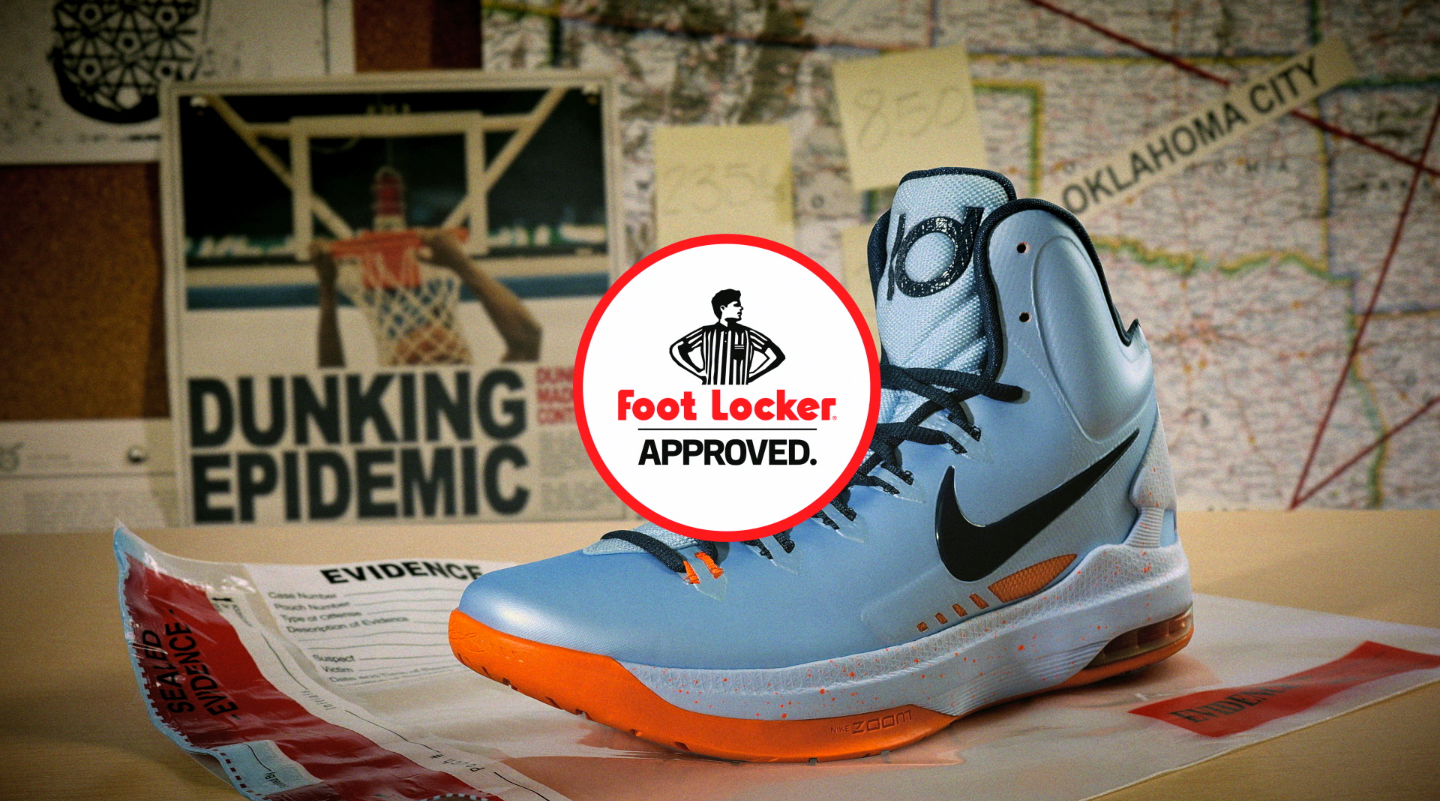 Footlocker asked for their instore posters to reflect the commercial, so we asked legendary photographer Jeff Riedel to work some magic.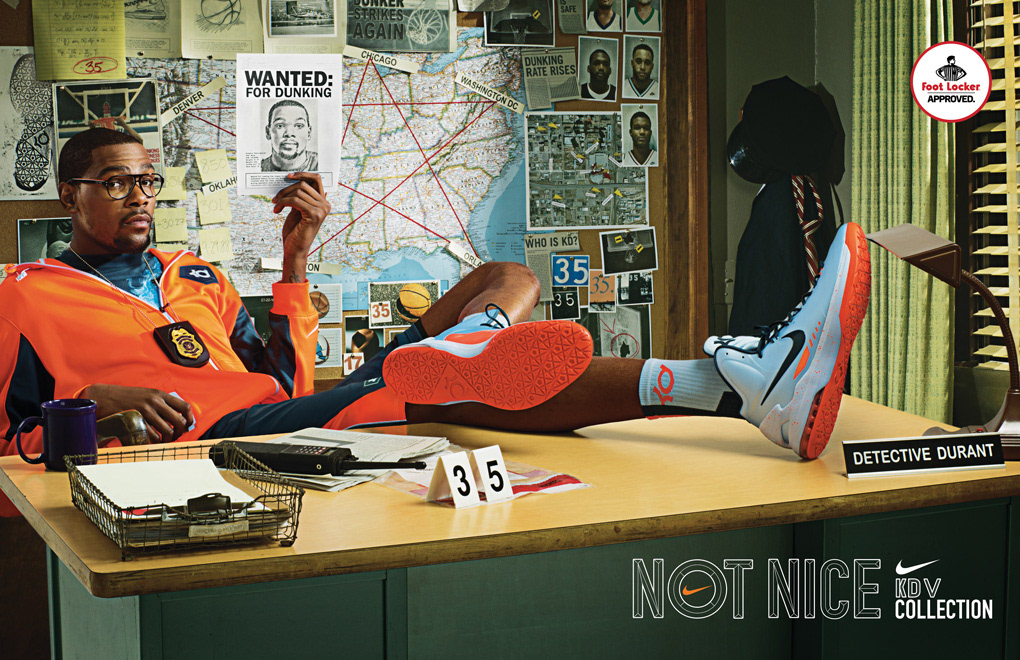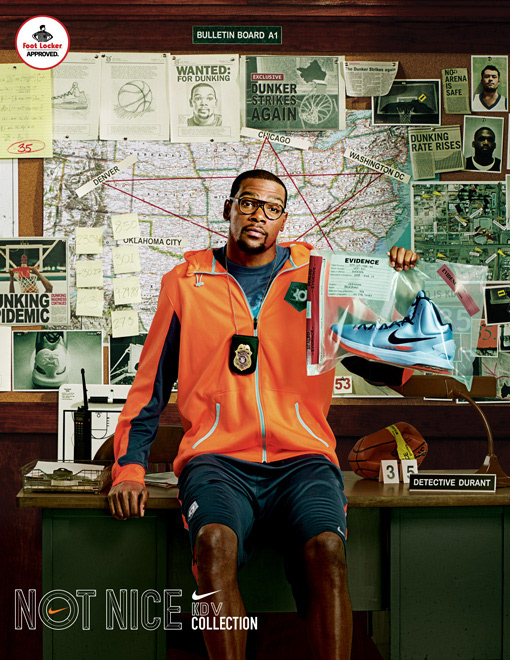 Wieden and Kennedy's studio created the wall behind KD. It is part evidence wall and part conspiracy theory. The pentagram in red is actually inspired by pentagrams on the bottom of the KDV. Kevin has said that the number 5 is significant in his life, The height of the suspect goes up to 7 feet because nobody can agree on how tall KD is (KD maintains that he's 6'9".) KD's jersey number, 35 appears in several places on the board. The victims on the wall are WK employees who also basketball players.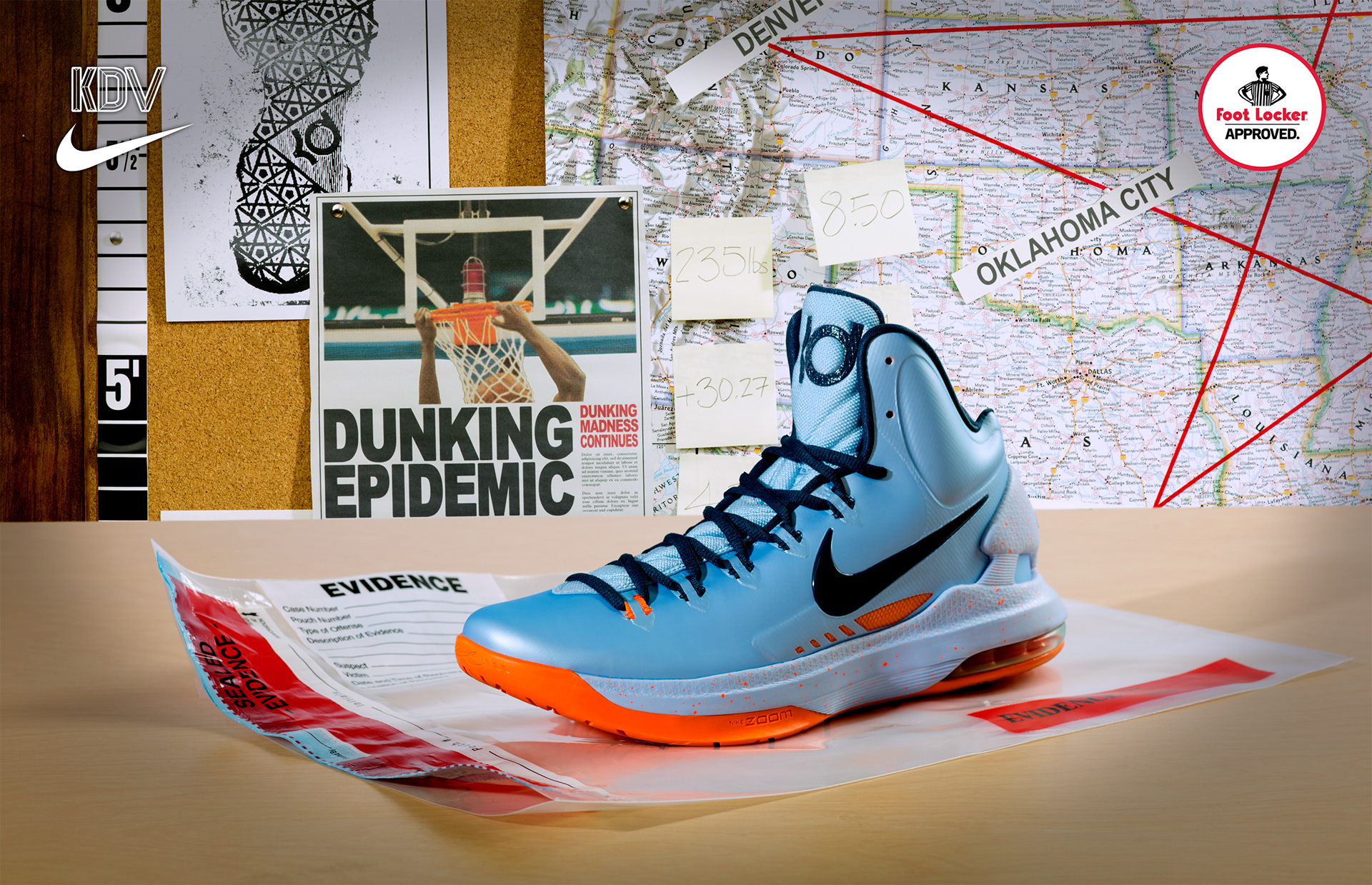 Copywriter: Nathaniel Friedman with Josh Nelson
Art Director: Lee Jennings
Creative Directors: Guy Seese, Rob Thompson
ECDs: Susan Hoffman, Mark Fitzloff
Head of Production: Ben Grylewitz
Acount Team: Catherine Wolpe, Jordan Muse, Shea Jackson
Client Contact: Steve Henderson
Director: David Gordon Green
Executive Producer: Pat Mcgoldrick
Line Producer: Shanah Blevins
Director of Photography: Tim Orr
EDITORIAL: Joint
Post Producer: Shelli Jury
Post Executive Producer: Patty Brebner
Assistant Editor: JB Jacobs